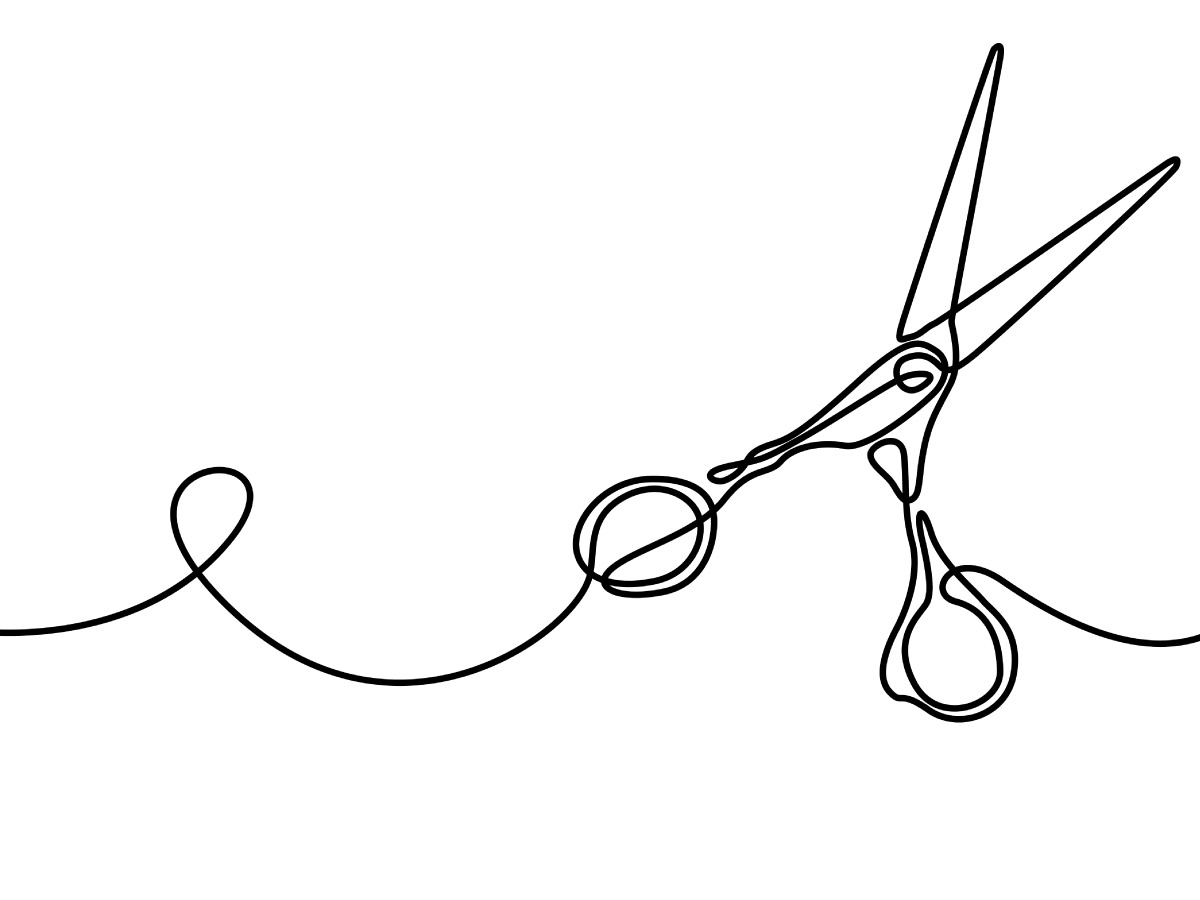 Strengthening Good Governance
0
FUNDS ACTIVE IN THE THEME
0
FUNDS ACTIVE IN THE THEME
How can I take action?
What is at stake
International governance concerns everyone, individuals, businesses, local and territorial authorities, nations and alliances.
For years, theUN has been an engine for the development of a planetary human culture, centred on values and rights, proclaimed in treaties and declarations that not everyone has chosen to sign:
From human rights to children's rights, from tax evasion to issues of corruption, there are numerous issues of a general nature that are dealt with on a daily basis by international bodies, and which are not always welcomed by States and businesses.
Sustainable funds have a responsibility to carry forward this culture of legality and to demand compliance with minimum quality standards from all issuers of their investments, acting proactively through engagement actions.
Sustainability objectives
Sustainable funds set themselves qualitative and quantitative targets in order to guide the behaviour of Society and the countries where they invest so that it does not harm their reputation and result in major money losses.
The use of the UN sanctions list, the banning of fiscally non-transparent countries, the use of international corruption rankings or "not free" states, these are some of the courses of action that funds can use and monitor over time to assess the performance of countries. Indeed, the adoption of ESG standards to assess international investment opportunities is a powerful weapon to convince laggard states to sign the most important international treaties and make concrete action plans in favour of sustainability, otherwise they will find it difficult to raise capital on international markets.
On the positive side, mutual funds can also set themselves Sustainable Development Goals (SDGs) and support their achievement by following the guidelines of the action plan approved by the 193 UN member countries.
Management strategies
Sustainable investors use different management strategies:
The Normative approach: verification of compliance with the main international treaties and regulations is the basis for action to improve the behaviour of individual countries and multinationals (conventions on the environment and climate, labour (ILO), human and children's rights, transparency and governance (PRI, Global Compact, convention on corruption, Freedom House).
Engagement: the best way to change behaviour is to demand through direct dialogue that countries and companies comply with the most relevant international treaties. Even better if it is through action coordinated by foundations and specialised observatories.
Best practice: Some funds carry out ESG performance assessments of the countries in which they intend to invest or are members of organised associations committed to greater transparency in investments (GIIN, ILG, GRI).
Criteria and results
We use 40 criteria to categorize the action of funds in favor of the positive evolution of the World: Evaluations are divided mainly into Impact and ESG risk assessment strategies, with the most common strategy being alignment with international treaties and stakeholder involvement in order to ensure the sustainability of funded projects.
Adherence to and active participation in UN programmes such as the Global Compact, PRI and PRB are particularly significant, as is the verification of full compliance with the main international agreements in the fund investment process.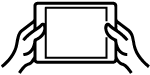 For a better reading of the data, please rotate your device.
The 5 most profitable sustainable equity funds with a focus on good governance issues :
| type_name_en | Classification | instrument_id | isin | masterisin | Fund | Currency | ESGAP | class_type | Theme | Cod_impact | Area | Intensity | Performance | Risk | Performance 6 months | Performance 1 year | Performance 3 years |
| --- | --- | --- | --- | --- | --- | --- | --- | --- | --- | --- | --- | --- | --- | --- | --- | --- | --- |
| Equity | International equities | 70.931 | LU2027374805 | LU2027374805 | morgan stanley if global endurance | USD | 3 | Open-end mutual funds | | SDGG3 | Good governance | 5 | 4 | 0 | 24,63 | 2,65 | 2,15 |
| Equity | Italian equities | 19.378 | LU0318940342 | LU0318940342 | fidelity funds italy | EUR | 4 | Open-end mutual funds | | SDGG3 | Good governance | 5 | 4 | 1 | 11,12 | 12,51 | 63,17 |
| Equity | Sector Equities - Technology | 20.295 | LU0346389348 | LU0346389348 | fidelity funds global technology | EUR | 5 | Open-end mutual funds | | SDGG3 | Good governance | 5 | 4 | 2 | 10,44 | 11,43 | 71,21 |
| Equity | Japan equities | 29.639 | LU0943301902 | LU0943301902 | schroder isf japanese opportunities | EUR | 4 | Open-end mutual funds | | SDGG3 | Good governance | 5 | 4 | 3 | 10,04 | 14,11 | 46,76 |
| Equity | Italian equities | 61.243 | IT0005189128 | IT0005189128 | amundi dividend italy | EUR | 5 | Open-end mutual funds | | SDGG3 | Good governance | 5 | 4 | 2 | 9,98 | 10,02 | 54,59 |
| Equity | Euro equities | 12.620 | LU1883304443 | LU1883304443 | amundi funds euroland equity | EUR | 5 | Open-end mutual funds | | SDGG3 | Good governance | 5 | 4 | 2 | 9,87 | 12,77 | 51,46 |
| Equity | Japan equities | 78.817 | FR0011597459 | FR0011597459 | CPR Japan | EUR | 5 | Open-end mutual funds | | SDGG3 | Good governance | 5 | 4 | 4 | 9,82 | 10,55 | 49,25 |
| Equity | Japan equities | 39.043 | LU0968254713 | LU0968254713 | jpmorgan japan sustainable equity | USD | 5 | Open-end mutual funds | | SDGG3 | Good governance | 5 | 4 | 2 | 8,84 | 16,04 | 56,81 |
| Equity | Euro equities | 68.623 | FR0012316180 | FR0012316180 | dnca opportunites euro zones | EUR | 4 | Open-end mutual funds | | SDGG3 | Good governance | 5 | 4 | 1 | 8,47 | 5,71 | 53,53 |
| Equity | Italian equities | 13.668 | LU0133712025 | LU0133712025 | schroder isf italian equity | EUR | 4 | Open-end mutual funds | | SDGG3 | Good governance | 5 | 4 | 1 | 8,47 | 7,32 | 50,44 |
​

The 5 most profitable bond funds with a focus on good governance issues:
| type_name_en | Classification | instrument_id | isin | masterisin | Fund | Currency | ESGAP | class_type | Theme | Cod_impact | Area | Intensity | Performance | Risk | Performance 6 months | Performance 1 year | Performance 3 years |
| --- | --- | --- | --- | --- | --- | --- | --- | --- | --- | --- | --- | --- | --- | --- | --- | --- | --- |
| Bond | International Bonds - High Yield | 78.304 | LU1194162217 | LU1194162217 | HSBC GIF Global High Yield Securitised Credit Bond | USD | 4 | Open-end mutual funds | | SDGG3 | Good governance | 5 | 5 | 1 | 1,39 | 5,55 | 26,57 |
| Bond | International Emerging Market Bonds | 29.291 | LU0907928062 | LU0907928062 | dpam l bonds emerging markets sustainable | EUR | 5 | Open-end mutual funds | | SDGG3 | Good governance | 5 | 4 | 4 | 5,46 | 5,14 | 7,33 |
| Bond | Euro Bonds - Medium Term | 16.325 | LU0227128450 | LU0227128450 | axa wf euro 5-7 | EUR | 5 | Open-end mutual funds | | SDGG3 | Good governance | 5 | 4 | 4 | 4,01 | 1,24 | -0,62 |
| Bond | ABS and Mortgage Bonds | 4.274 | FR0010319996 | FR0010319996 | amundi abs | EUR | 5 | Open-end mutual funds | | SDGG3 | Good governance | 5 | 4 | 4 | 3,62 | 1,99 | 5,64 |
| Bond | Euro Bonds - High Yield | 63.719 | LU1509922495 | LU1509922495 | ubam euro high yield solution | EUR | 4 | Open-end mutual funds | | SDGG3 | Good governance | 5 | 4 | 1 | 3,61 | 6,13 | 9,56 |
| Bond | ABS and Mortgage Bonds | 63.685 | LU1662755559 | LU1662755559 | schroder isf securitised credit | EUR | 5 | Open-end mutual funds | | SDGG3 | Good governance | 5 | 4 | 5 | 3,57 | 1,91 | 3,69 |
| Bond | Euro Bonds - High Yield | 78.774 | FR0010596783 | FR0010596783 | Ofi Invest ESG Euro High Yield | EUR | 4 | Open-end mutual funds | | SDGG3 | Good governance | 5 | 4 | 2 | 3,53 | 2,12 | 5,44 |
| Bond | ABS and Mortgage Bonds | 64.882 | LU1823213381 | LU1823213381 | hsbc gif global securitised credit bond | USD | 3 | Open-end mutual funds | | SDGG3 | Good governance | 5 | 4 | 0 | 3,50 | 6,57 | 15,67 |
| Bond | Bonds Euro - High Yield Short Term | 26.607 | LU0726357444 | LU0726357444 | pictet eur short term high yield | EUR | 5 | Open-end mutual funds | | SDGG3 | Good governance | 5 | 4 | 3 | 3,29 | 1,77 | 6,90 |
| Bond | Euro Bonds - High Yield | 15.497 | LU0195952261 | LU0195952261 | franklin templeton euro high yield | EUR | 5 | Open-end mutual funds | | SDGG3 | Good governance | 5 | 4 | 3 | 3,27 | 2,06 | 5,43 |
​
The 5 most profitable sustainable ETFs with a focus on good governance issues :
| type_name_en | Classification | instrument_id | isin | masterisin | Fund | Currency | ESGAP | class_type | Theme | Cod_impact | Area | Intensity | Performance | Risk | Performance 6 months | Performance 1 year | Performance 3 years |
| --- | --- | --- | --- | --- | --- | --- | --- | --- | --- | --- | --- | --- | --- | --- | --- | --- | --- |
| Equity | Equities France | 62.245 | LU1681046931 | LU1681046931 | amundi etf cac 40 esg ucits etf | EUR | 4 | Exchange Traded Fund | | SDGG3 | Good governance | 5 | 4 | 1 | 10,70 | 15,42 | 65,06 |
| Equity | Japan equities | 73.051 | LU1646360542 | LU1646360542 | Lyxor MSCI Japan ESG Leaders Extra (DR) UCITS ETF | EUR | 5 | Exchange Traded Fund | | SDGG3 | Good governance | 5 | 3 | 3 | 9,64 | 10,13 | 34,91 |
| Equity | European equities | 72.972 | IE00BMDPBY65 | IE00BMDPBY65 | franklin stoxx600 paris climat ucits etf | EUR | 4 | Exchange Traded Fund | | SDGG3 | Good governance | 5 | 3 | 2 | 7,90 | 11,18 | |
| Equity | Euro equities | 62.287 | LU1602144575 | LU1602144575 | amundi etf msci emu esg leaders select ucits etf | EUR | 4 | Exchange Traded Fund | | SDGG3 | Good governance | 5 | 3 | 2 | 6,15 | 9,97 | 40,67 |
| Equity | European equities | 67.686 | LU1377382368 | LU1377382368 | bnp paribas easy low carb 100 europe ucits etf | EUR | 5 | Exchange Traded Fund | | SDGG3 | Good governance | 5 | 3 | 4 | 6,07 | 9,73 | 37,35 |
| Equity | European equities | 67.688 | LU1940199711 | LU1940199711 | lyxor msci europe esg leaders (dr) ucits etf | EUR | 5 | Exchange Traded Fund | | SDGG3 | Good governance | 5 | 3 | 4 | 5,72 | 8,30 | 39,23 |
| Equity | European equities | 66.416 | LU1861137484 | LU1861137484 | amundi etf msci europe sri pab ucits etf | EUR | 5 | Exchange Traded Fund | | SDGG3 | Good governance | 5 | 3 | 3 | 5,46 | 8,29 | 35,57 |
| Equity | Euro equities | 72.875 | LU2109787635 | LU2109787635 | amundi etf msci emu sri pab ucits etf | EUR | 4 | Exchange Traded Fund | | SDGG3 | Good governance | 5 | 3 | 2 | 5,24 | 9,88 | 36,30 |
| Equity | US equities | 72.891 | LU2098887263 | LU2098887263 | amundi etf s&p 500 esg ucits etf | EUR | 5 | Exchange Traded Fund | | SDGG3 | Good governance | 5 | 3 | 4 | 4,32 | 1,87 | 38,87 |
| Equity | International equities | 72.884 | LU2109787122 | LU2109787122 | amundi etf msci world esg leaders select ucits etf | USD | 4 | Exchange Traded Fund | | SDGG3 | Good governance | 5 | 3 | 2 | 3,38 | 3,98 | 40,92 |
​
The 5 most profitable sustainable good governance thematic funds :
| type_name_en | Classification | Theme | instrument_id | isin | masterisin | Fund | Currency | ESGAP | class_type | Cod_impact | Area | Intensity | Performance | Risk | Performance 6 months | Performance 1 year | Performance 3 years |
| --- | --- | --- | --- | --- | --- | --- | --- | --- | --- | --- | --- | --- | --- | --- | --- | --- | --- |
| Equity | Sector Equities - Technology | Robotics | 71.101 | LU1923622887 | LU1923622887 | natixis if (lux) i thematics ai and robotics | USD | 5 | Open-end mutual funds | SDGG3 | Good governance | 5 | 4 | 2 | 13,15 | 15,72 | 56,07 |
| Equity | European equities | Climate action | 69.313 | LU1670717674 | LU1670717674 | M&G (Lux) Pan European Sustainable Paris Aligned | EUR | 5 | Open-end mutual funds | SDGG3 | Good governance | 5 | 4 | 3 | 10,42 | 11,86 | 51,47 |
| Equity | Euro equities | Climate action | 74.783 | FR0011994862 | FR0011994862 | r-co 4change climate equity euro | EUR | 4 | Open-end mutual funds | SDGG3 | Good governance | 5 | 4 | 1 | 9,61 | 9,52 | 45,68 |
| Equity | Sector Equities - Climate & Environment | Climate action | 15.505 | LU01953749 | LU01953749 | franklin templeton global climate change | EUR | 5 | Open-end mutual funds | SDGG3 | Good governance | 5 | 4 | 3 | 6,46 | 10,03 | 58,31 |
| Equity | International equities | Climate action | 66.653 | LU1670715546 | LU1670715546 | M&G (Lux) Global Sustainable Paris Aligned | EUR | 5 | Open-end mutual funds | SDGG3 | Good governance | 5 | 4 | 3 | 5,04 | 8,11 | 50,79 |
| Equity | Sector Equities - New Energies | Alternative energies | 72.451 | LU2145462722 | LU2145462722 | robecosam smart energy equities | EUR | 5 | Open-end mutual funds | SDGG3 | Good governance | 5 | 4 | 2 | 2,29 | 9,15 | 84,09 |
| Equity | Sector Equities - New Energies | Alternative energies | 17.345 | LU0252964944 | LU0252964944 | bgf sustainable energy | EUR | 5 | Open-end mutual funds | SDGG3 | Good governance | 5 | 4 | 3 | 1,09 | 9,13 | 71,58 |
| Equity | Sector Equities - Technology | Big data and artificial intelligence | 69.360 | LU1819479939 | LU1819479939 | echiquier artificial intelligence | EUR | 4 | Open-end mutual funds | SDGG3 | Good governance | 5 | 3 | 0 | 18,67 | 6,43 | -7,41 |
| Equity | Sector Equities - Technology | Disruption | 74.308 | LU1752457405 | LU1752457405 | jss if sustainable equity tech disruptors | EUR | 4 | Open-end mutual funds | SDGG3 | Good governance | 5 | 3 | 1 | 17,30 | 5,62 | 28,30 |
| Equity | Sector Equities - Technology | Robotics | 39.821 | LU1279333329 | LU1279333329 | pictet robotics | USD | 5 | Open-end mutual funds | SDGG3 | Good governance | 5 | 3 | 1 | 16,38 | 11,16 | 46,84 |